Introduction
AMLaP Asia was created as the Asian venue for presenting and discussing research on cognitive, neuroscientific and computational mechanisms implicated in human language processing and learning. The first AMLaP Asia conference was successfully held in 2018 at University of Hyderabad, Telangana, India. The second AMLaP Asia conference was supposed to occur in 2020 but was eventually cancelled due to the pandemic.

Now that travel restrictions are largely lifted, we are re-opening the conference. The conference will be held at the Chinese University of Hong Kong (which is celebrating its 60th anniversary this year) in Hong Kong.

We welcome submissions of empirical findings on various aspects of language. Topics in past AMLaP or AMLaP Asia conferences have included (but are not limited to): speech recognition and production, word recognition and production, sentence comprehension and production, discourse comprehension, dialogue, language disorder, language learning, bilingualism, language and the brain, language and cognition. Methodologies used in past presentations include (but are not limited to): reaction times, categorical judgement, verbal responses, eye movement, computational modelling, EEG, fMRI, PET, fNIRS, tDCS, data mining, corpus studies.
Conference Booklet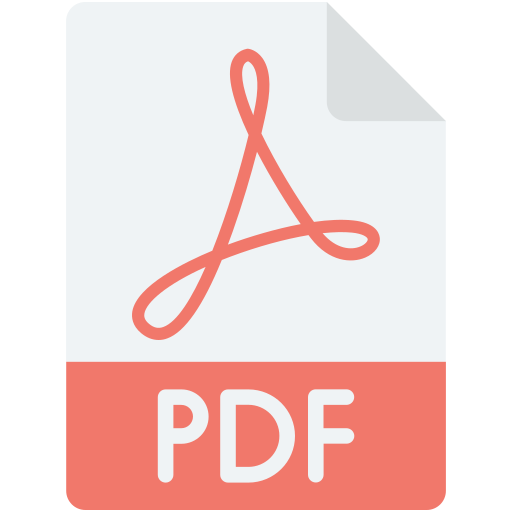 Venue
The location and time of the main conference Location:

Lecture Theatre 1, G/F, Yasumoto International Academic Park, CUHK
(香港中文大学康本国际学术园G层一号演讲厅)

Date: December 1-3, 2023

Time: 8:50-17:20



The location and time of the pre-conference workshop

Lecture Theatre 1, G/F, Yasumoto International Academic Park, CUHK
(香港中文大学康本国际学术园G层一号演讲厅)

Date: November 30, 2023

Time: 9:00-12:00; 14:00-17:00
Keynote Speakers
We are currently in the process of inviting keynote speakers, and thus far, we have the following confirmed keynote speakers.
Ping Li
The Hong Kong Polytechnic University


Important Dates
Abstract submission opens: April 1st, 2023
Abstract submission deadline: June 1st, 2023
Abstract acceptance notification: September 1st, 2023
Early Registration deadline: October 15th, 2023
Schedule
Day 1

Day 2

Day 3

Time
Author
Title
9:00
Keynote
Richard Futrell
Limits of information processing in language comprehension and production
10:00
Talk
Zhenguang Cai, Xufeng Duan, Lu Sun and Martin Pickering
Structural priming in ChatGPT
10:20
Talk
Zhengwu Ma, Chengcheng Wang and Jixing Li
Syntactic information drives language models' alignment with human comprehension processes
10:40
Coffee break
11:00
Talk
Bei Li, Bruce Xiao Wang, Si Chen, Caicai Zhang, Puiyin Lau and Yike Yang
Talker normalisation of prosodic cues in non-native speakers
11:20
Talk
Hailin Hao, Zuzanna Fuchs and Shravan Vasishth
Similarity-based interferences in Chinese classifier-noun dependencies
11:40
Talk
Chia-Fang Cheng and Ya-Ning Chang
The effects of semantic radical consistency on chinese character naming: a corpus-based approach
12:00
Talk
Bo Yao and Ryan Horsfall
Does inner speech in silent reading facilitate emotional processing?
12:20
Lunch/poster
Poster Session 3
14:20
Talk
Jen Lewendon, Jueyao Lin and Stephen Politzer-Ahles
Bilingual language coactivation – translation equivalents or conceptual overlap?
14:40
Talk
Kayla Keyue Chen and Wing-Yee Chow
Rapid semantic updating despite prediction errors: eye-tracking evidence from Mandarin Chinese
15:00
Talk
Yanjun Wei, Jianqin Wang, Huiping Wang and Pedro Paz-Alonso
Frontoparietal interactions underlay visuospatial orthographic processes in chinese reading
15:20
Talk
Yanxin (Alice) Zhu and Theres Grüter
L1 and L2 mandarin speakers predict upcoming arguments in dative constructions based on categorical and gradient verb information
15:40
Talk
Ping Tang
Audiovisual perception of mandarin tones by children with cochlear implants
16:00
Coffee break
16:20
Keynote
Cammie McBride
How Chinese changed my (research) life
Poster specification
Posters should be in portrait, with the following specifications:
Maximum poster height: 120 cm
Maximum poster width: 80 cm
Poster printing serice
Banner Shop
https://www.bannershop.com.hk/en_hk/
Pre-conference Workshop
Topic: Simulating power in linear mixed-effects models
Lecturer: Dr Dale Barr (University of Glasgow)

Date: November 30th, 2023 (morning and afternoon sessions)

Join us for a practical one-day workshop aimed at conference attendees who are interested in utilizing linear/logit mixed-effects models in their research. Led by Dr. Dale Barr from the University of Glasgow, this workshop will provide a comprehensive introduction to simulating power in linear mixed-effects models. Participants are required to bring their own laptops and have R installed beforehand. Basic knowledge of R is also recommended to make the most of the workshop.
Symposium
Topic: Bilingual Profile of Interpreters and Translators
Organizer: Prof. Yanping Dong (Zhejiang University)

Date: To be announced (part of the main conference)

As part of the main conference, we are pleased to present a symposium on the Bilingual Profile of Interpreters and Translators. Organized by Prof. Yanping Dong from Zhejiang University, this symposium will delve into the fascinating subject of bilingualism and its impact on language professionals. More details about the time and schedule will be announced soon.
Registration

Registration is required to attend the conference. Although the conference is free of charge, priority will be given to authors of accepted abstracts. In the event that the number of registrations exceeds the venue capacity, seats will be assigned on a first-come, first-served basis, taking into consideration the relevance of the conference to each participant. To secure your place at the conference, please register by clicking the link below.

We will aim to confirm your registration as soon as possible. Please note that your registration is complete ONLY after you have received a confirmation email from us.
https://cloud.itsc.cuhk.edu.hk/webform/view.php?id=13672501
Social programme
Join us for a delightful conference dinner on December 2nd. This is an excellent opportunity to network with fellow attendees and enjoy a memorable evening in a relaxed setting. More details about the conference dinner will be provided.
Visa
Hong Kong is a special administrative region of China and offers visa-free visits for nationals of many countries, allowing them to stay for a limited period. To determine if you require a visa to visit Hong Kong, please check the official website [link] for the most up-to-date information. Chinese nationals living in mainland China, Taiwan, Macau, or overseas are advised to visit [link] for visa consultation and should also consult their employer regarding visas for conference attendance in Hong Kong.
Tourism
Experience the vibrant blend of modernity and natural beauty in Hong Kong. With its iconic skylines, lush green hills, secluded beaches, and picturesque rural landscapes, Hong Kong offers a unique and diverse experience for visitors. To explore more about Hong Kong's attractions and plan your visit, please visit [link]. The average temperature in December ranges between 15 and 20°C, providing a pleasant climate for outdoor activities. For convenient transportation information within Hong Kong, we recommend using the Citymapper App.
Hotel Accommodation
Several hotels in Shatin offer convenient accommodation options for conference attendees. Please consider the following hotels when making your reservations:

For those who would like to stay in Hyatt Shatin (the hotel next to CUHK), there is a CUHK rate that we have just managed to obtain from the hotel.

Room with Breakfast:
https://www.hyatt.com/en-US/group-booking/SHAHR/G-AM30
Available booking period: 30 November – 5 December 2023
Cancellation Policy: 48 hours Prior To 11:59 Pm Local Time The Day Of Arrival
Booking link cut off day: 9 November 2023
Transportation
The conference venue (Yasumoto International Academic Park) is located at the Chinese University of Hong Kong in Shatin (for a map click here.). It is easily accessible via various transportation options:
From the airport, you can take Airport Bus A41 to Sha Tin Central Bus Terminus, then walk to Sha Tin MTR station. From there, take the East Rail Line to the University station. This journey takes approximately 100 minutes and costs HK$24.40.
Another option is to take the Airport Express to Tsing Yi, then transfer to the Tung Chung Line to Nam Cheong. From Nam Cheong, take the West Rail Line to Hung Hom and finally the East Rail Line to the University station. This route takes approximately 80 minutes and costs HK$65.00.
If you prefer a taxi, the journey from the airport to the conference venue takes around 40 minutes and costs approximately HK$320.